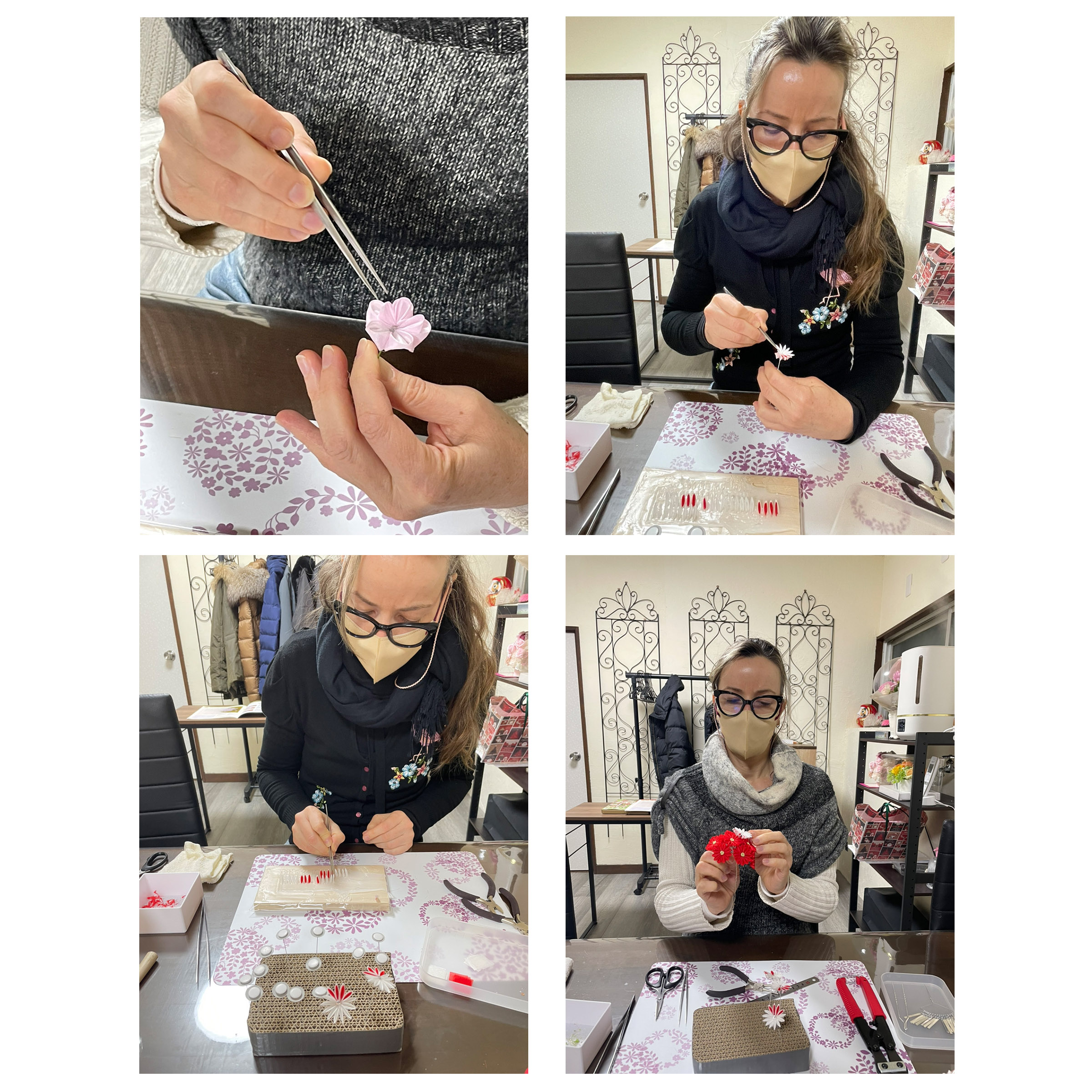 If you are expecting to take the Advanced Course face-to-face in Japan, this is what you want!
The English-speaking instructor will teach you the basic skills hands-on.
Nothing to worry about, even if you have no knowledge or skills of tsumami zaiku. The lesson will start with how to use tools, and how to knead the starch glue to make a neat tsumami zaiku.


Your instructor will teach you in private, so you can finish the assignment with confidence and with no rush.
The course comes with a special bonus for those who attend!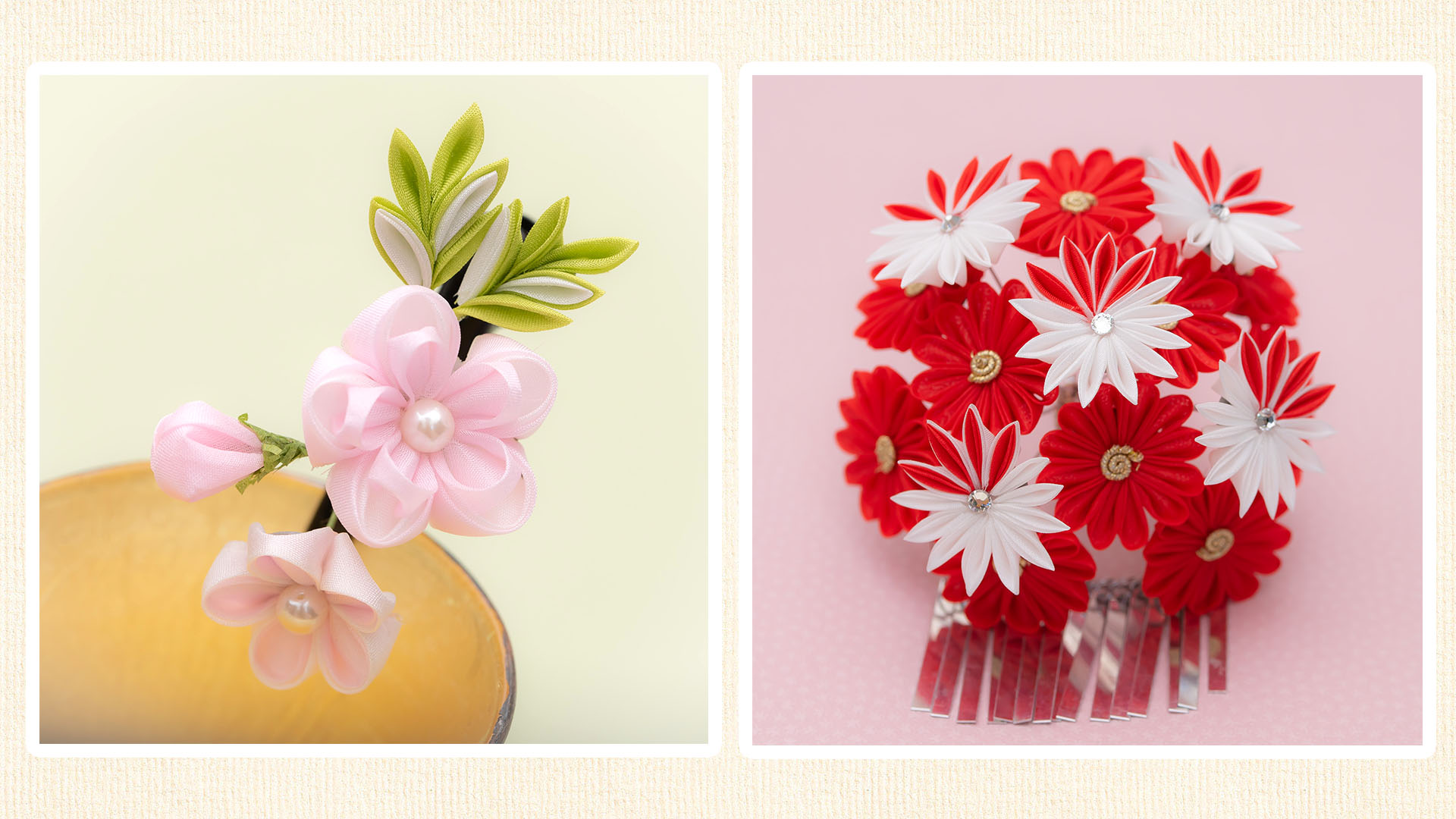 ◆ 2 Days Course
~Face To Face Middle Course Lessons ~
✓Activity time: three days, 10 hours(one-hour lunch break included)
*Day1: Five hours lesson2
*Day2: Five hours lesson1,3
✓Price: US$900 (Japanese tax, materials, and rental tools fee all included)
✓You will learn:
All the techniques of the "Tsumami zaiku School Online Advanced Course ".
✓Special gifts!
1. All lesson videos of "Tsumami kanzashi School Online Advanced Course"! (You can review everything you learned at home) worth US$800!


How to Take The Workshop
This course is for who have already finished the Basic course.


Please let us know your dates and preferred time at least 1 week in advance using the form below. We will contact you back to schedule availabilities.


Once we approve, enroll the course!


Once the date is set, come empty-handed on the day of the workshop. (Check the bottom part of this page for the location.)
Your intake form has been submitted. Check your email for a copy of your responses. If you're accepted, you'll receive an email with a link to checkout.
Face To Face Workshop Cancellation Policy
Our venue holds limited seating, and many of our workshops sell out. For this reason, we request that you cancel at least one week before your scheduled class. This will allow us to offer your spot to another student.
Cancellations made at least 30days before workshop will receive a refund minus a 5% administrative fee.
Please note, we do not offer refunds for cancellation less than 30 days. However, if you give us at least one week notice of your need to cancel, we will credit your payment toward another class or video lesson. However, if you do not cancel with at least 3 days notice, you will lose any payments you have already made.
Please contact: [email protected]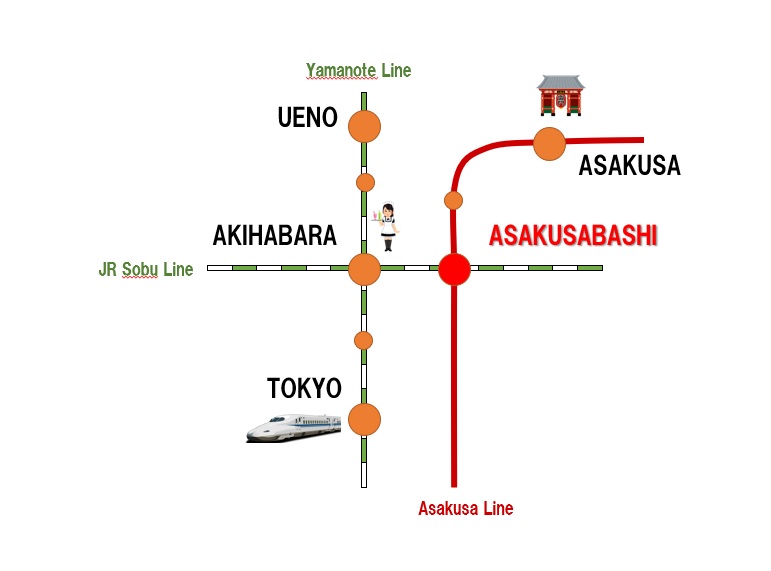 Our Workshop Studio at Asakusabashi

Asakusabashi is famous as a handicraft town. You will find many shops with crafting components, fabrics, etc.
Location: Aoi-kai Studio 葵会(Tsumami zaiku Workshop Place)

Address:
1-33-3 Asakusabashi,Taito-ku, Tokyo 111-0053 JAPAN

3 min. walk from JR Asakusabashi Station (The next station after Akihabara, JR Sobu-Line)

2F of the building. *Chinese Restaurant in 1F

Tomomi Yamashita, Instructor
General Producer, Traditional Tsumami zaiku Teacher,
ITA Representative Director

I am a certified instructor in Japan and have hosted workshops for some 500 visitors from over 30 countries around the world to pass on the traditions. I also launched a portal site of tsumami zaiku to share all the information on tsumami zaiku for people to enjoy. And now, I am so excited to share "how to" and tips to make tsumami zaiku by online. Come and join us to make beautiful tsumami!