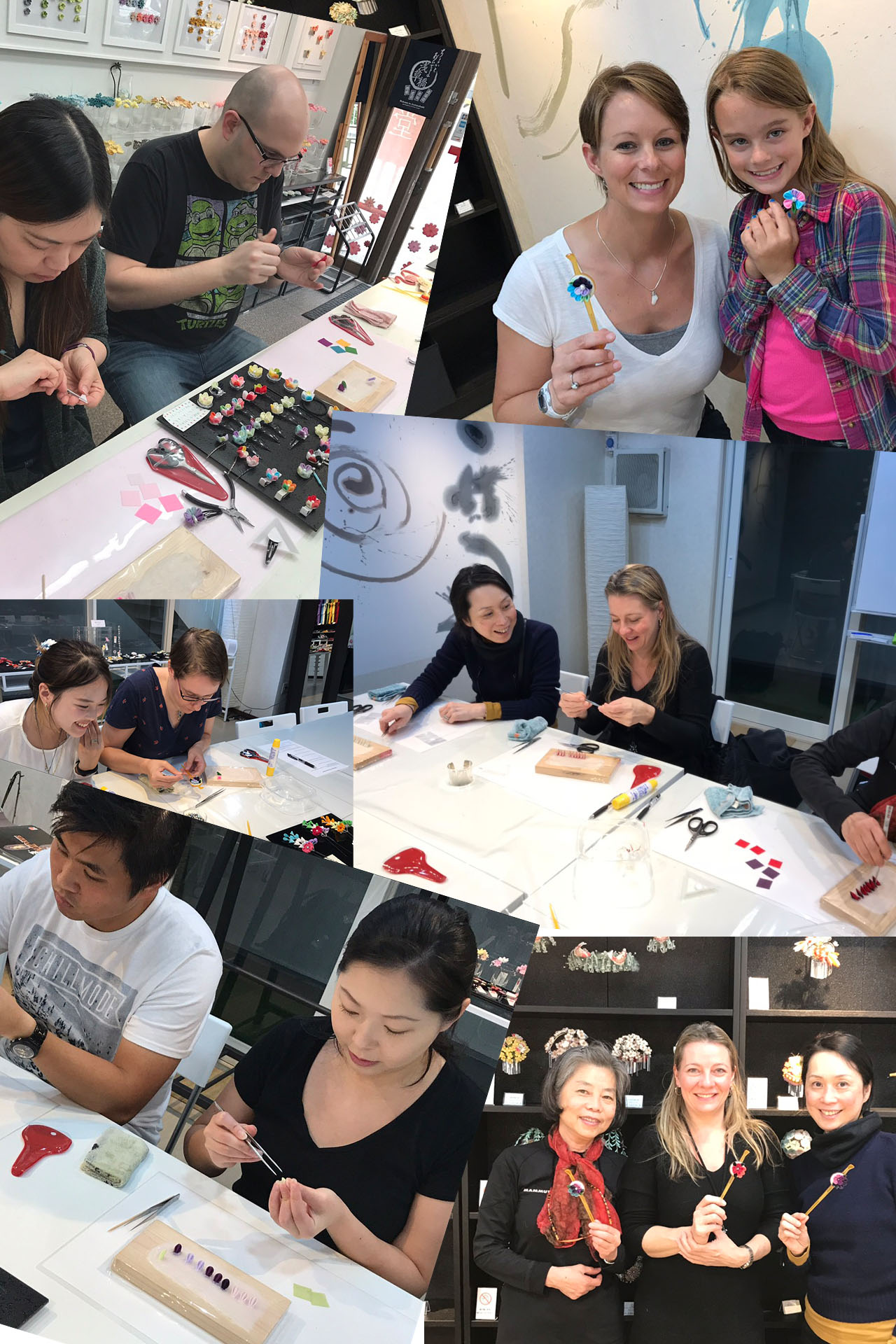 ITA Official Teacher`s Certification Program
ITA Official Teacher is the person who has reached the standards of the traditional techniques and is certified by ITA (International Tsumami zaiku Association) .
Students who completed all three courses (Basic, Middle, and Advance Course) can apply for the teacher certification exam.
Benefits To Be A Certified Teacher:
You can hold workshops under the name of ITA Official Certified Teacher.
Your profile will be posted on ITA official page and Tsumami kanzashi website!
You will get the shop list of tsumami zaiku materials.
-Your name and brand name (if you have)
-Profile photo
-Photo of your work
-A self introduction
-Links to your website and etc
-Comments from ITA
ITA Official Teacher`s Certification Evaluation Examination Procedure


1. Technical review with photos
 -Creation of specified items for technical review and your original Kanzashi
 -Take the specified photos and answer questions on our evaluation sheet and send them to school.
 -The evaluation sheet will be sent after the application
2. Instructor's feedback
 -The instructor will fill out an evaluation sheet and send it to you via email
-If there is any item on the evaluation sheet that requires resubmission,
  you are required to make it over again, take photos of it in the same way, and resend them to us.
3. Zoom session with two instructors
 -This will be the final evaluation to be a certified instructor.
If you pass the Examination,
4. Fill out a Teacher Certification Profile Form
5. Join the ITA membership
6. The certification will be issued
 -Your certification with the serial number will be issued and be sent to you as PDF data.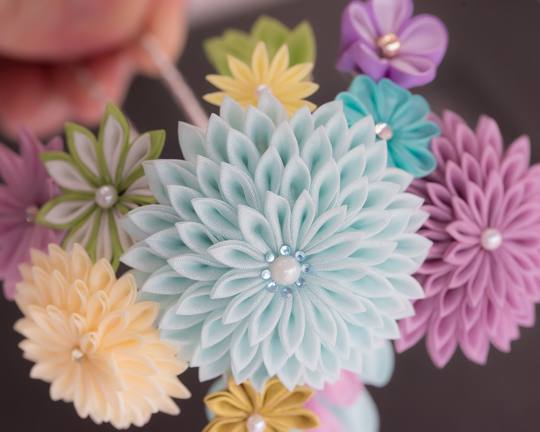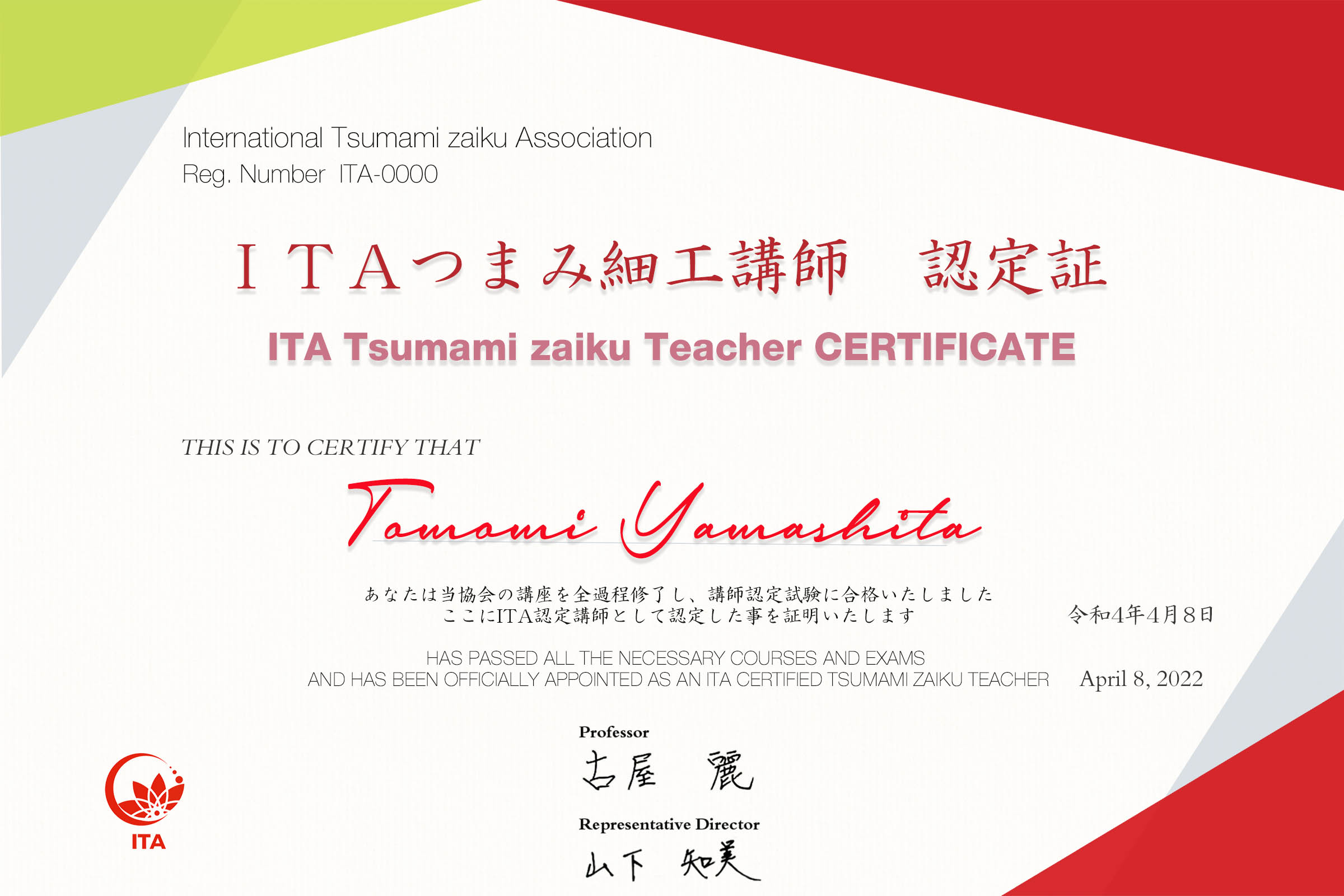 Application Requirements
Completion of 3 courses (Basic, Middle and Advanced Course) and take the Teacher's Certification Examination and who will join the ITA membership.
*No membership fee for the first year. Membership fee ($50) will be automatically extended every year.

ITA's Certified Teachers
We already have certified teachers in France, the U.S., Indonesia, and China.
Their comment,
"I believe formal training and certification paths play an important role in preserving traditional arts and ensuring that practitioners can develop a deep understanding of their craft from an inside perspective."
"There are many derivatives of Tsumami Zaiku and people are often confused as to where to start. Having experienced the struggle firsthand, I want to help those who are interested in the craft"
more their information, click below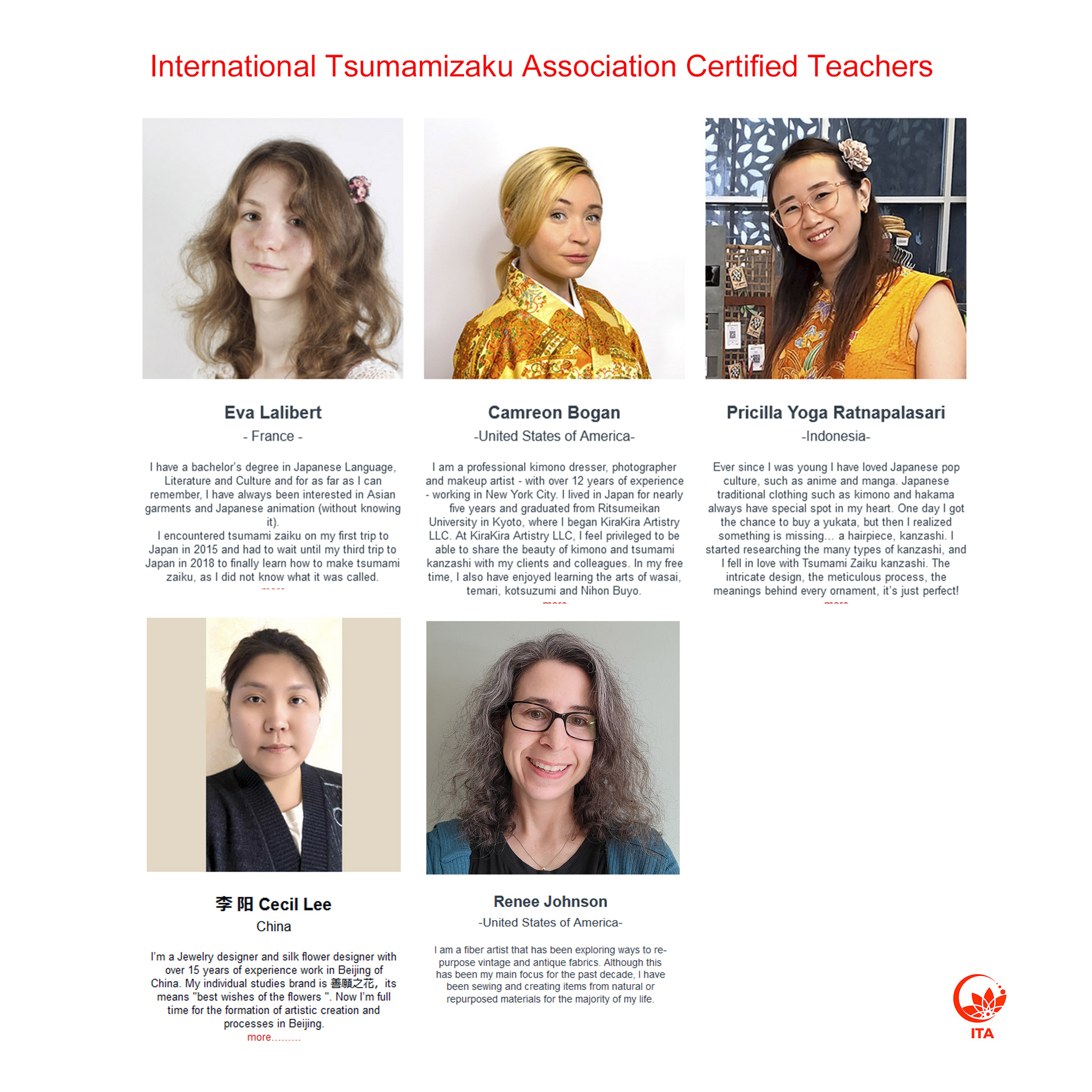 For Those Who Want To Become A Certified Teacher