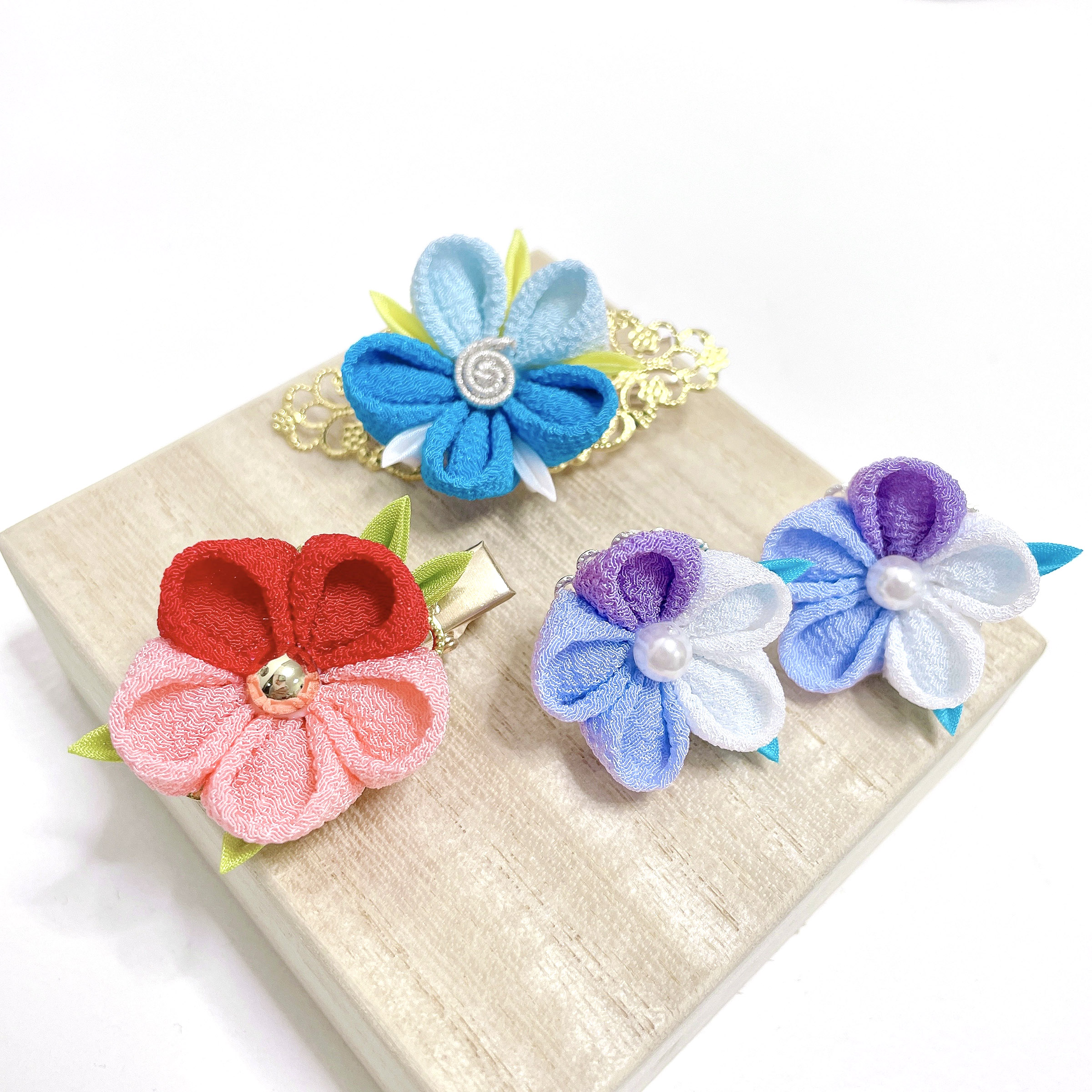 Create your original tsumami!
Experience traditional tsumami zaiku techniques and feel the Japanese craftsmanship. You will be able to make two cute flowers with two types of Japanese traditional fabrics (Chirimen and Habutae).
Create your original works by choosing your favorite colors and items!
✓Activity time: 90 min.~
✓What to learn:
You will learn two basic techniques of tradtional tsumami zaiku!

The great experience in Tokyo, JAPAN!

Enjoy learning history and experiencing traditional techniques! You will get a chance to use traditional tools and materials that Japanese craftsmen use!
Our workshop will be held in a tsumami zaiku studio located just a 3-minutes walk from JR Asakusabashi Station, next to the famous Akihabara. This area is famous for handicraft lovers, with many shops for handicraft materials.

This course is also suitable for those who want to try out online courses after getting back home. Materials for other lessons can also be purchased at this studio, so please consult with us in advance!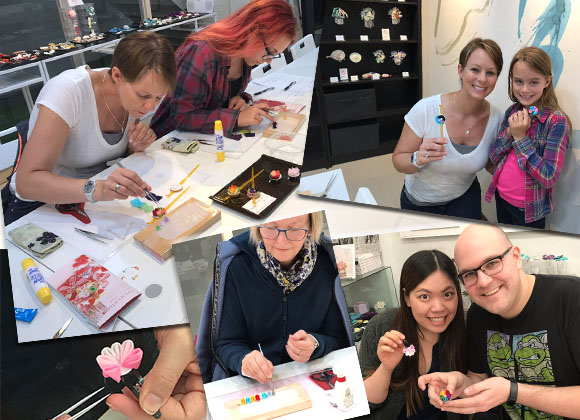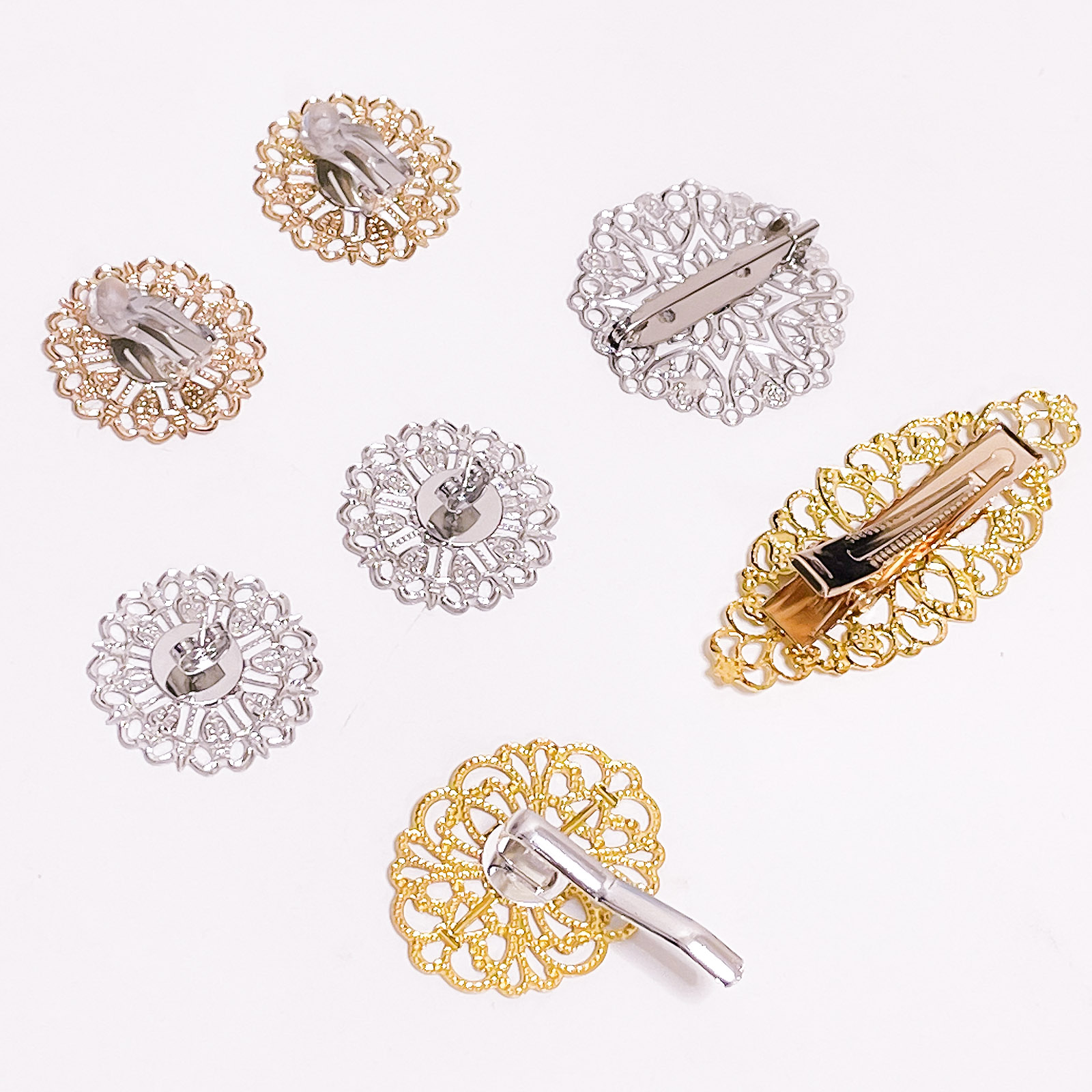 1. Items of your choice

You can choose from a brooch, earrings, hair clip, or pony hook (hair accessory).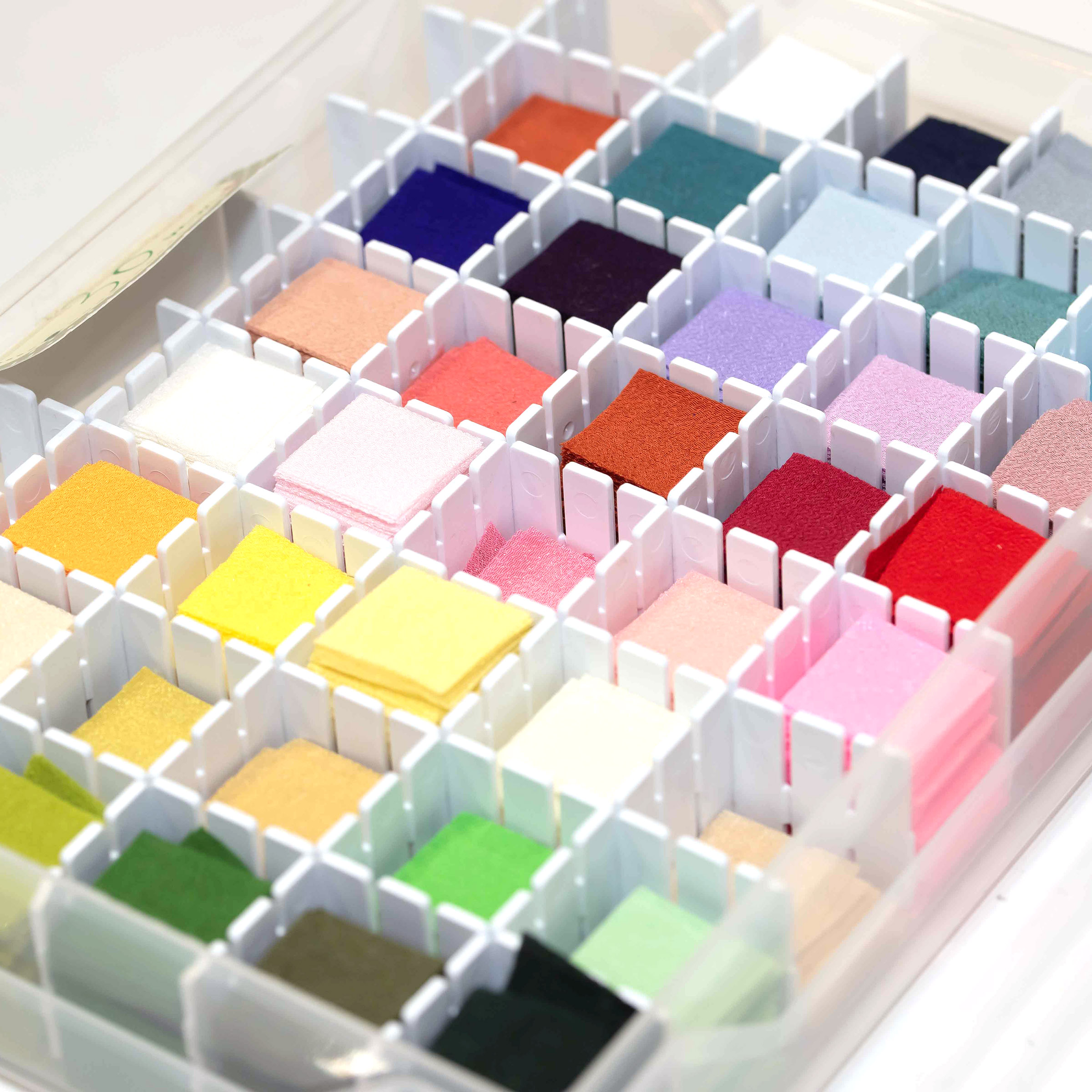 2. Colors of your choice!
We have various colors of fabrics. Choose any colors you want!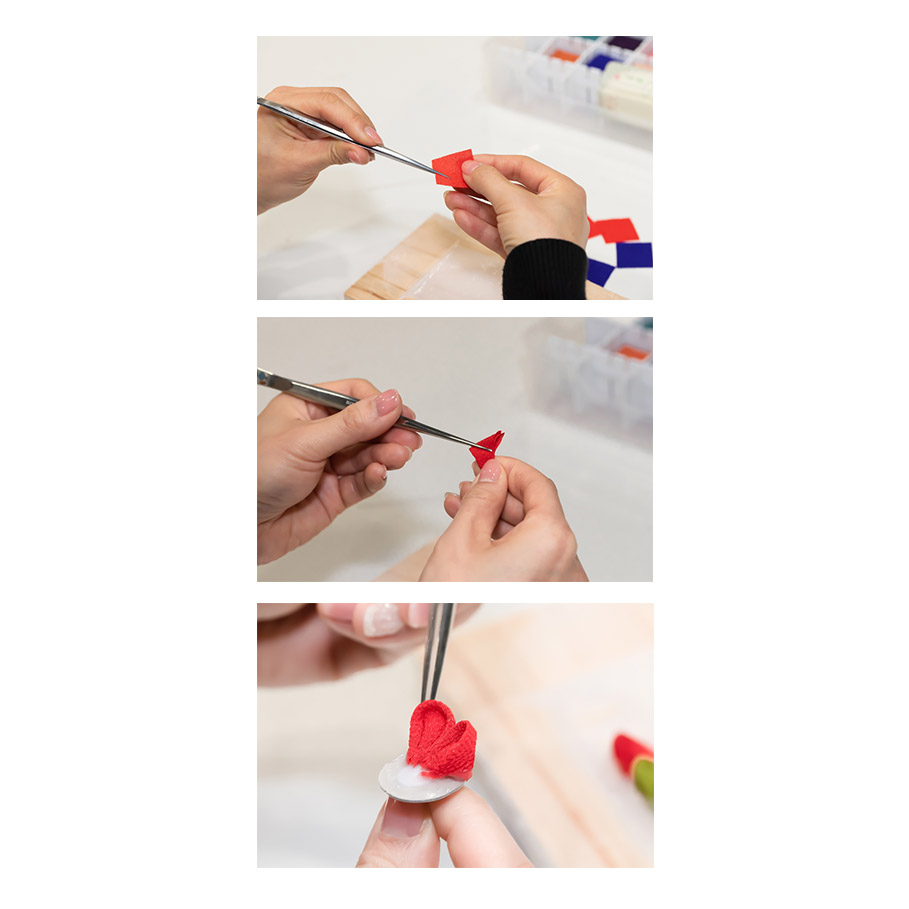 3. Let's make the Tsumami
You will learn two basic techniques of tsumami zaiku using two Japanese traditional fabrics (Chirimen and Habutae)!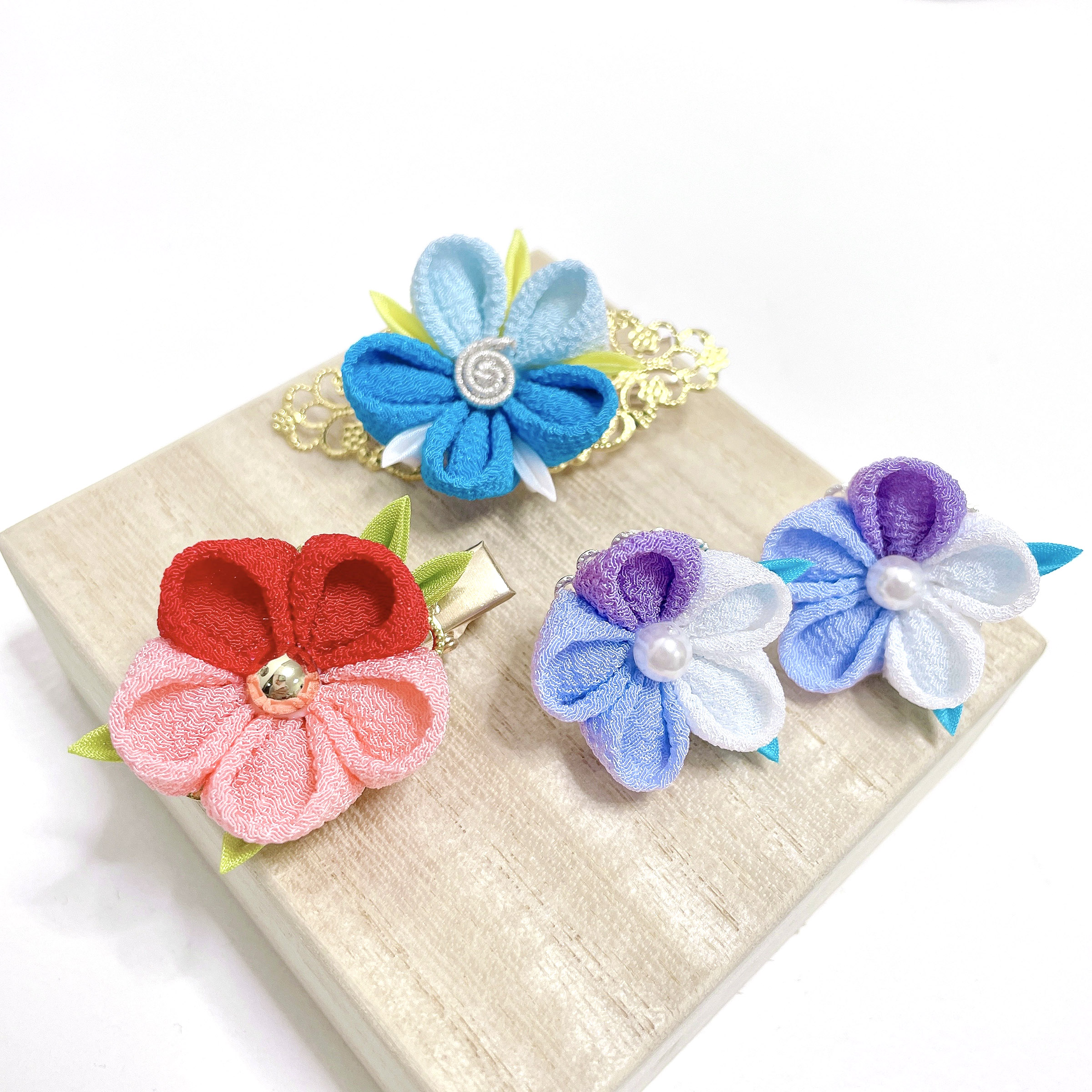 You will get to choose the design of a tsumami flower, flower core, and metal shape and colors.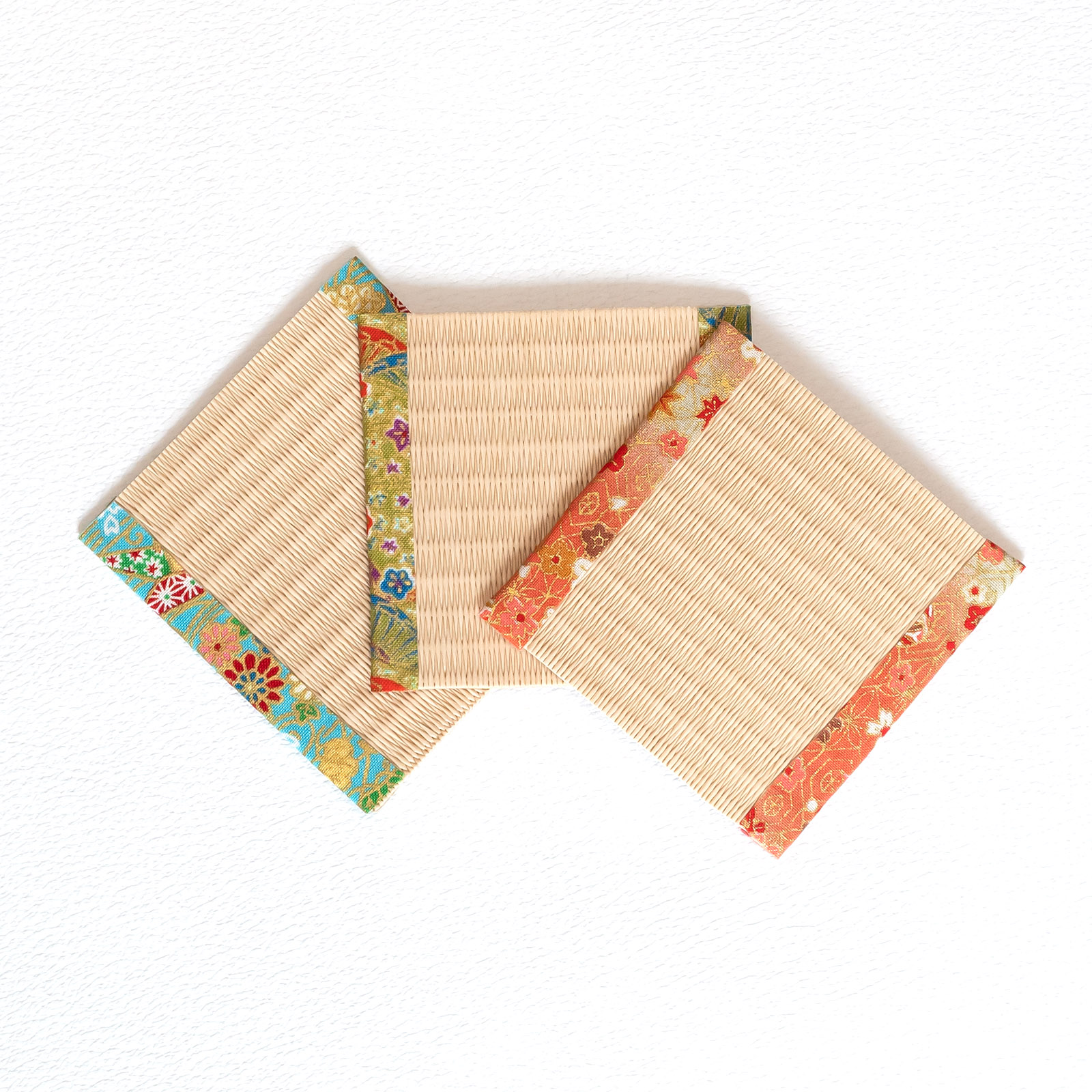 You can take home a small "tatami" (Japanese traditional flooring material) placemat which you can display your work!

How To Take A Course
please let us know your schedule, preferred time slot, and number of participants by filling out the form below. We will get back to you soon to see if it is possible.
The time slots are the following. If you would like a time other than these, please contact us.

10:30am-12:00pm
 1:00pm~ 2:30pm
 3:00pm~ 4:30pm


Select a workshop ticket from the price options. If you are coming alone, purchase a ticket for $60 per person; if you are coming with a party, purchase a ticket for the party.
This platform does not allow you to select the number of people, so please purchase tickets for the number of people in your party.


Please be on time for the workshop. Come empty-handed. Everything will be prepared at the studio.
Your intake form has been submitted. Check your email for a copy of your responses. If you're accepted, you'll receive an email with a link to checkout.
Face To Face Workshop Cancellation Policy
Our venue holds limited seating, and many of our workshops sell out. For this reason, we request that you cancel at least one week before your scheduled class. This will allow us to offer your spot to another student.
Cancellations made at least 30days before workshop will receive a refund minus a 5% administrative fee.
Please note, we do not offer refunds for cancellation less than 30 days. However, if you give us at least one week notice of your need to cancel, we will credit your payment toward another class or video lesson. However, if you do not cancel with at least 3 days notice, you will lose any payments you have already made.
Please contact: [email protected]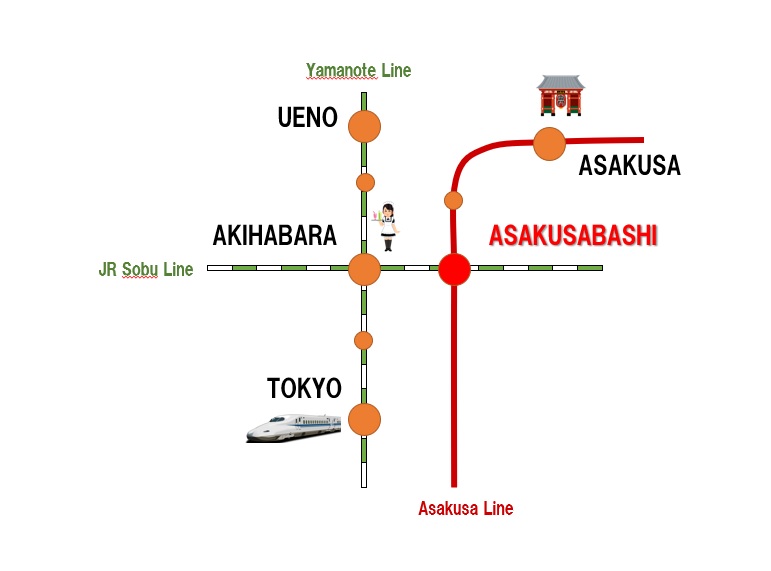 Our Workshop Studio at Asakusabashi
Asakusabashi is famous as a handicraft town. You will find many shops with crafting components, fabrics, etc.
Location: Aoi-kai Studio 葵会(Tsumami zaiku Workshop Place)

Address:
1-33-3 Asakusabashi,Taito-ku, Tokyo 111-0053 JAPAN

3 min. walk from JR Asakusabashi Station (The next station after Akihabara, JR Sobu-Line)

2F of the building. *Chinese Restaurant in 1F


Customized workshops, group workshops for tourists, visiting workshops, etc. are also welcome.


Please feel free to contact us!