Traditional "Shokunin" Style Method
About and how to use tools and materials

How to knead starch glue

Basic techniques of tsumami zaiku

Practical use of 2 basic techniques

How to make a basic tsumami kanzashi (Japanese traditional hair ornament).
Goal for this course: 
Master the very basics of traditional tsumami zaiku.
Master the technique to make a basic tsumami kanzashi.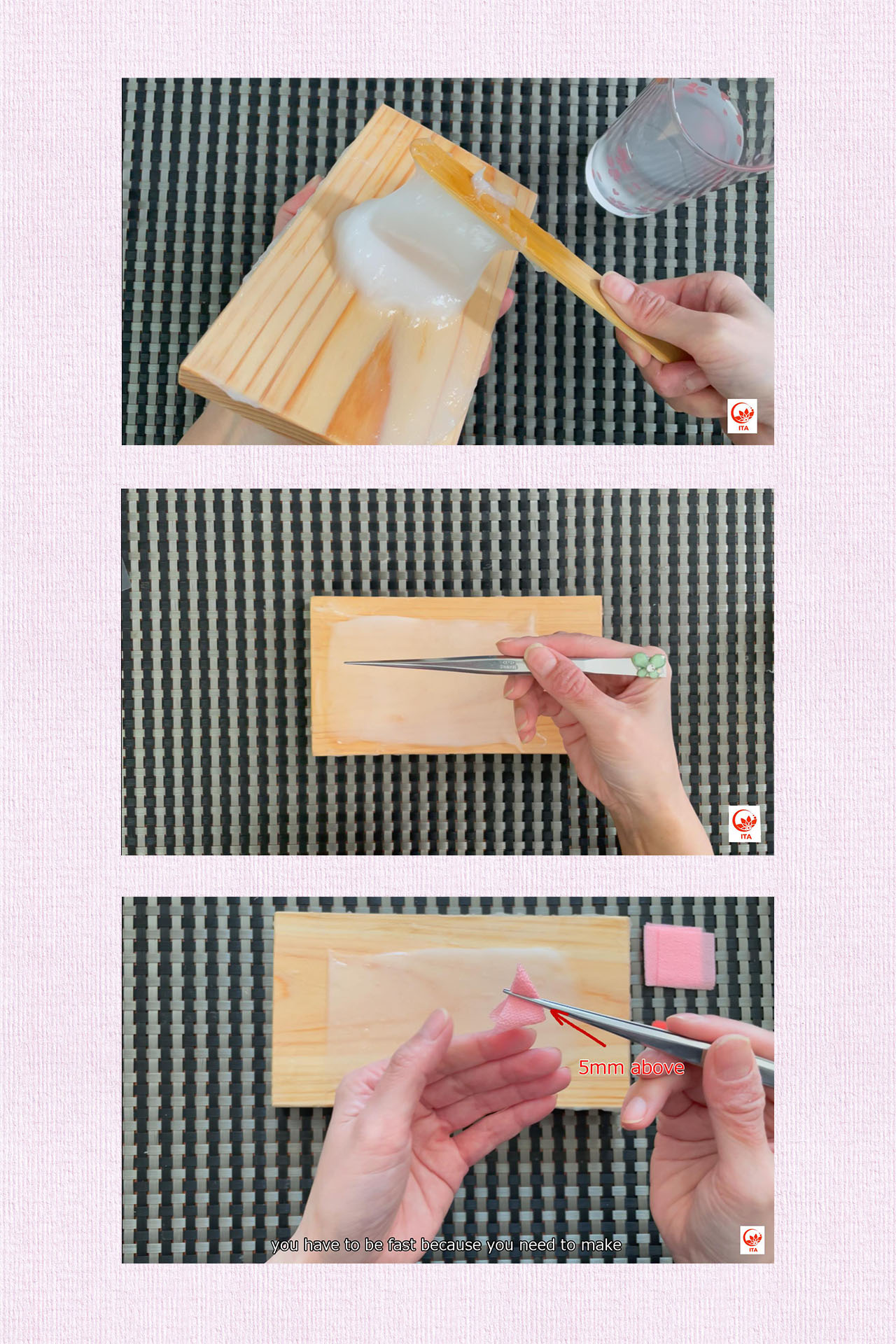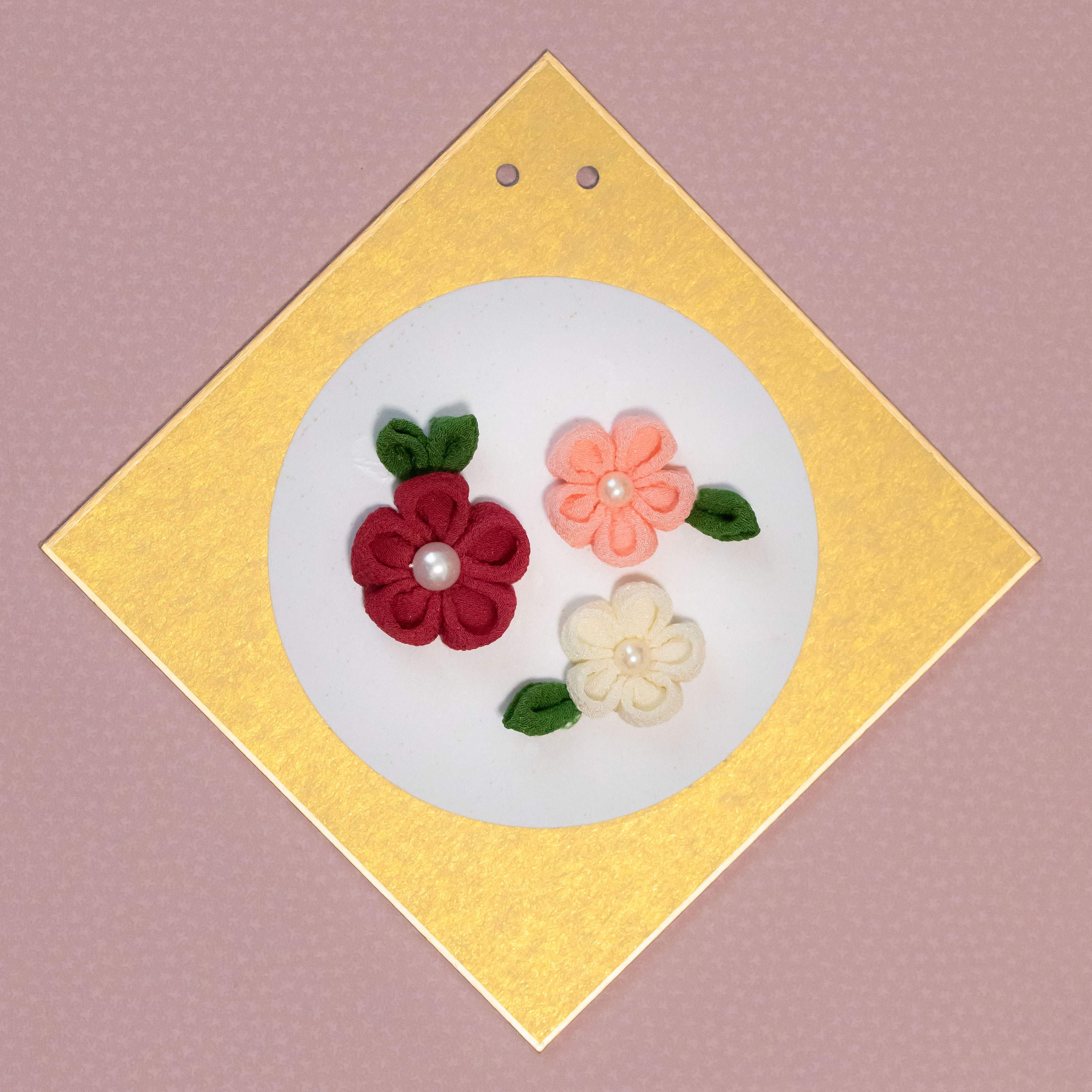 Lesson1
Maru-tsumami flowers wall decoration
In this lesson, you will be learning how to use the tools of traditional tsumami zaku, 2 basic techniques by making a cute maru tsumami flowers wall hanging decoration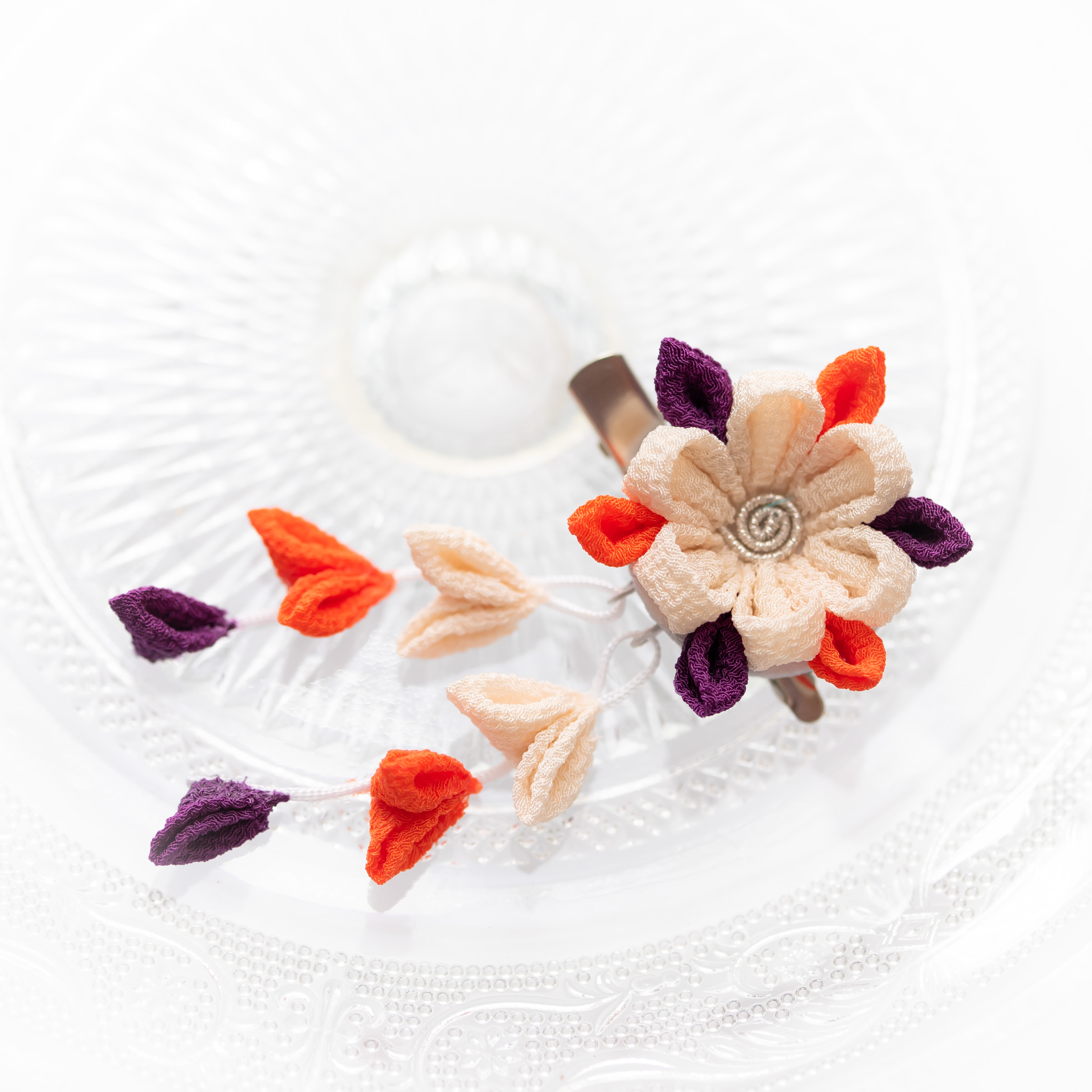 Lesson2
Kentsukiki ume clip brooch
In this lesson, you will be learning three techniques by making ken tsumami clip brooch. Different version of maru tsumami, a combination of maru tsumami and ken tsumami called, "kentsuki ume", and "sagari". This will be the first stage of making a tsumami kanzashi.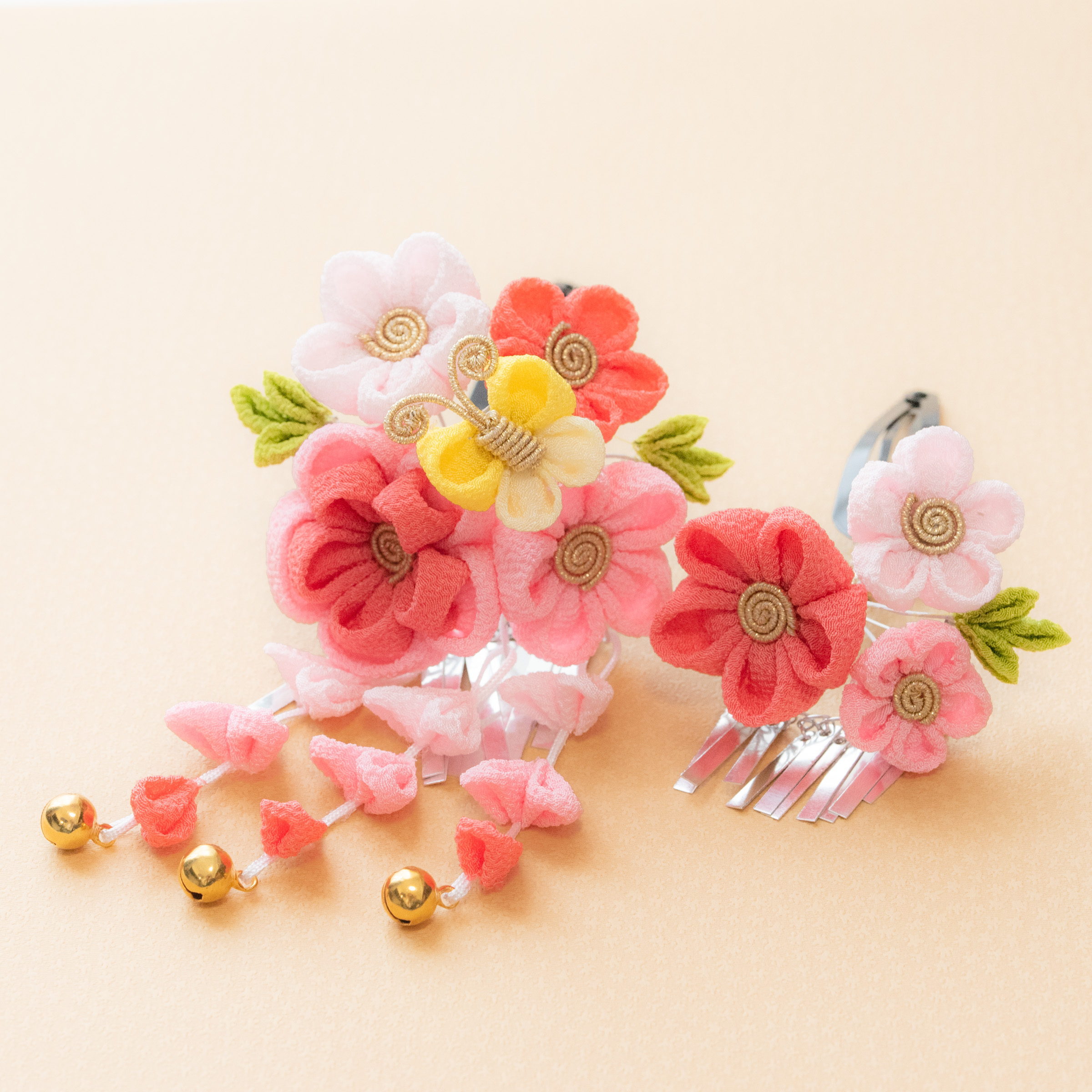 Lesson3
Shichigosan" kanzashi flower making
From this lesson, you will be learning how to make a small kanzashi (traditional hair ornament) for a girl to wear at the Shichigosan, an event to wish for the growth of a child. Since this kanzashi making will be a big project, it is formed into 2 lessons. In this lesson, you will be making "ochirin" (flowers etc. for kanzashi) and sagari.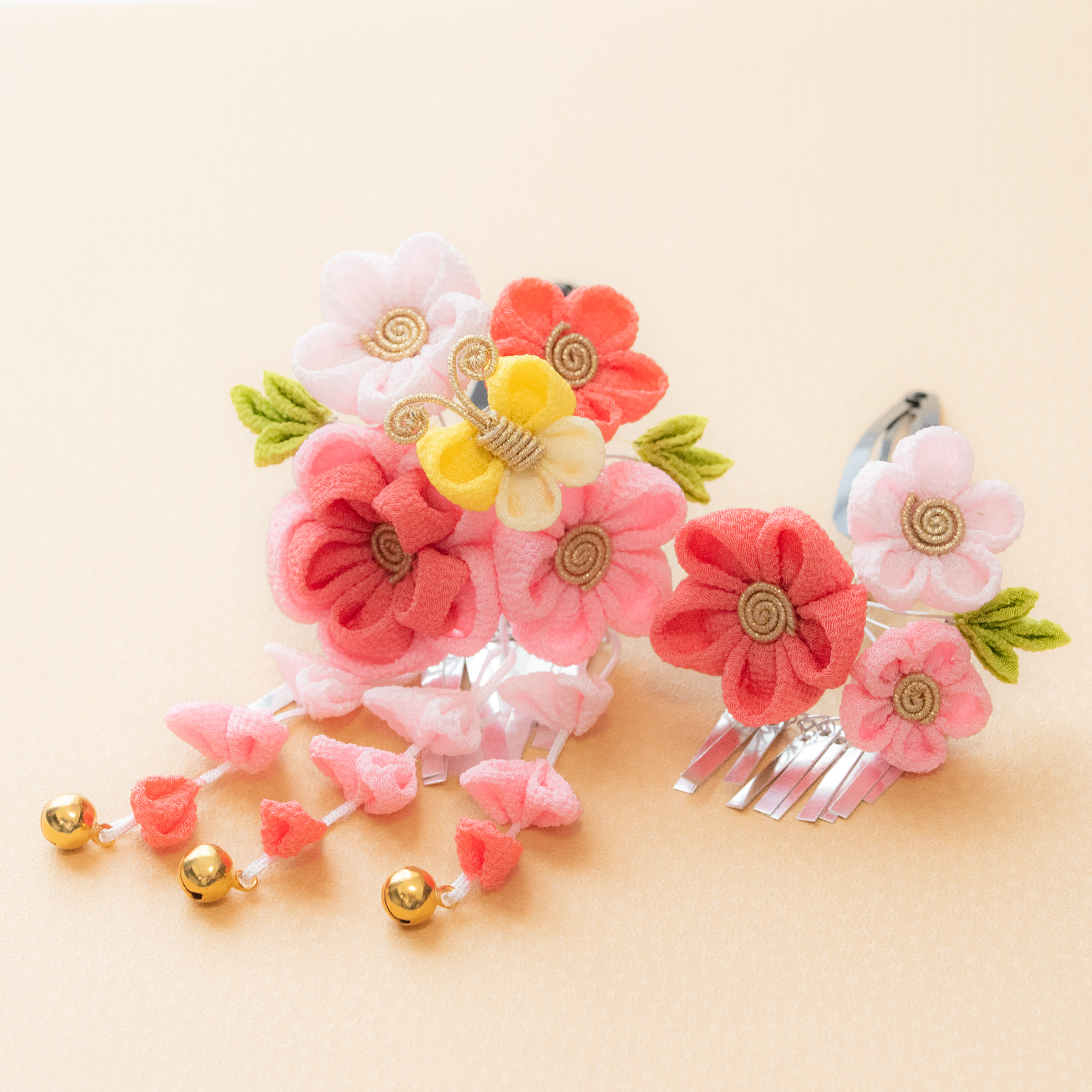 Lesson4
Assembling "Shichigosan" kanzashi flower
In this lesson, you will be learning how to assemble the kanzashi for Shichigosan by using untwisted thread in traditional way.
You will also learn new words, "kumade" and
"bira" which will be indispensable for assembling traditional style kanzashi.
Course Materials Included!
Materials for the lesson will be delivered in a set!
You can make authentic Tsumami-zaiku with materials used by Japanese craftsmen.
*Fabric color in the materials maybe different from tutorial videos due to variation between lots.
Materials will be shipped via DHL or Japan Post under the name of Chirimenbunny within 5 days from the date of application. You will receive shipping information from Chirmenbunny.
If you need tools, you can get it at Chirimenbunny.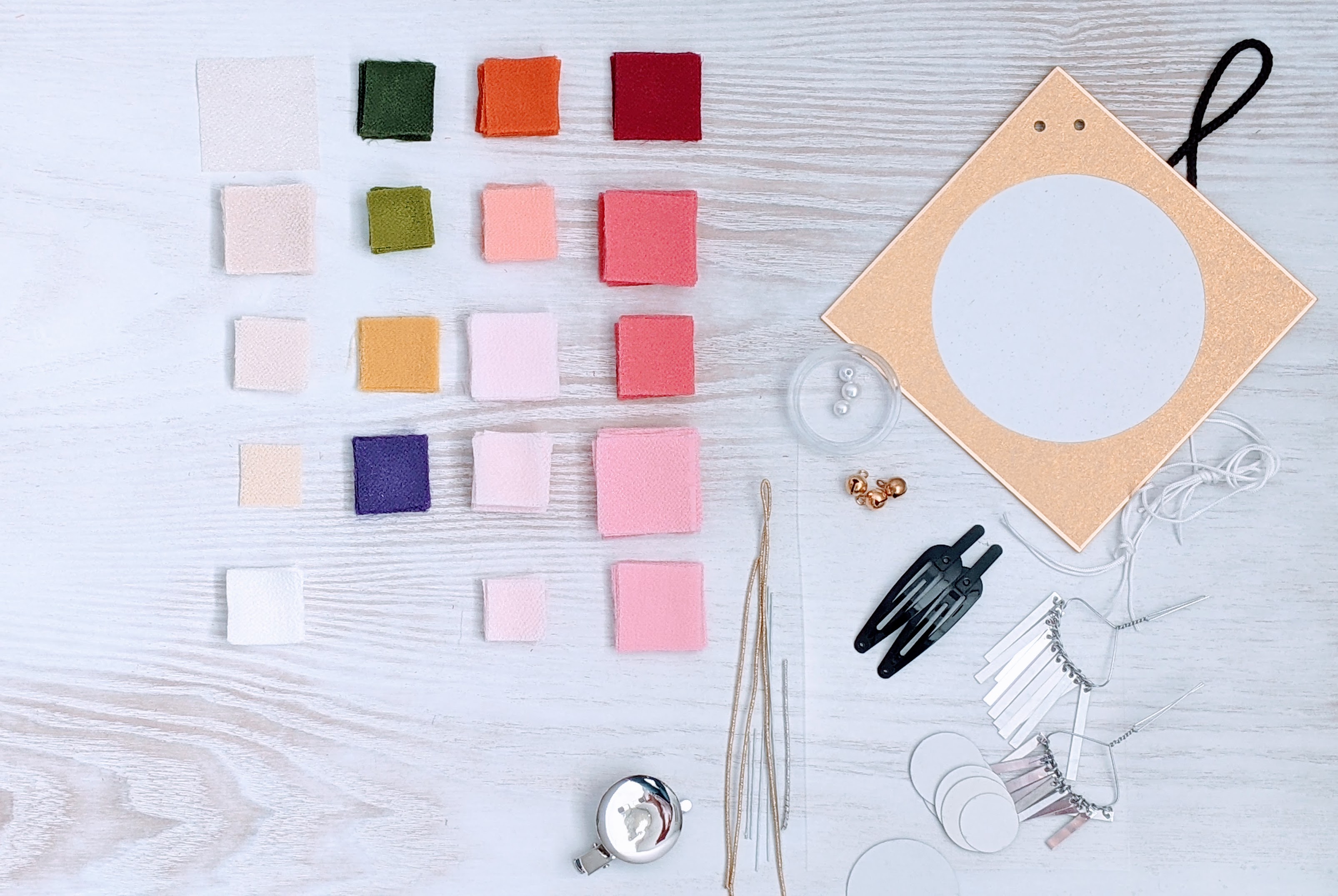 Feedback from our students:
The step-by-step videos are well divided: that way, even beginners who never did Tsumami Zaiku are able to get started.
The Course Texts were very valuable! Making Tsumami Zaiku is nice, but getting to know about Japanese History related to it is even better!
I tried making a kanzashi once so I somehow had an idea on how to assemble a kanzashi, but it was really nice to see how to make one in detail, and thanks to that,
I also finally learned how to use the provided kanzashi clip (I bought some in Japan a few years ago, and never get to know how to use them before that lesson).
from France
Your Next Course
After taking the Basic Course, we recommend you to take Middle Course to learn further more!
Join the ITA Membership to earn benefits!!
Join ITA Membership!
We welcome those who would like to be a part of this program!
Benefits for the members:
Special lesson (¥5000~) will be free!!
Join the member ship community
10% discout for all One-shot lessons
Get tools and materials purchase with 20%OFF discount coupon at Chirimenbunny
Annual Fee 50% discount NOW!!
Regular Price: $100/year →$50(discount price ends at the end of Sept., 2021)
Check your inbox to confirm your subscription